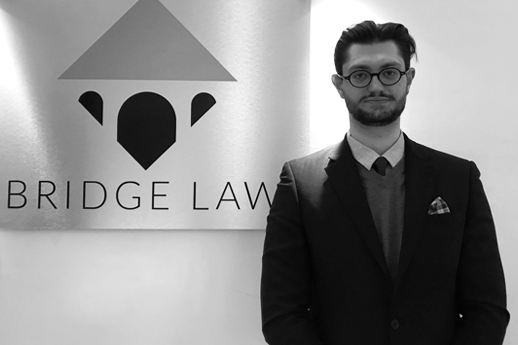 Proprietary Estoppel: Reliance and detriment revisited
As an interesting contrast to our previous blogpost, the recent High Court case of Habberfield v Habberfield [2018] EWHC 317 (Ch) has seen a successful "proprietary estoppel" claim. The facts are in many respects classic proprietary estoppel material. Proprietary estoppel prevents the "unconscionable" denial of an interest in property. Such an interest arises where a claimant (this being the rare case of an estoppel that can be used as a claim and not just a defence) proves that they have acted to their detriment in reliance on a promise by the owner that they would receive a share of the property.
Lucy Habberfield, 50, had worked 70 hours a week for 30 years her family's farm, the 220-acre Woodrow Farm near Yeovil in Somerset. After starting work in the 1980s, she earned less than £50 per week for a six-day week and had just five weeks holiday in over three decades. She was assisted by her husband Stuart following their marriage in 1999.
In a claim against her 81-year-old mother, Jane Habberfield, Lucy successfully argued that she had performed this work in detrimental reliance on a promise from her father Frank that she would receive part of the farm for her work. Frank had died aged 84 in 2014 without leaving a stake in the farm to Lucy. As Frank and Jane held the farm as beneficial joint owners, on Frank's death Jane became sole owner. In any case, the entirety of Frank's estate was left to Jane.
A slightly unusual dimension in this case was that Lucy and her husband had, in fact, ceased working at the farm prior to Frank's death. Lucy had left the farm in 2013 following a "fight in the milking parlour" with one of her sisters, Sarah, over how they were running the farm. However, Mr Justice Birss determined that this had no impact on the fact that Lucy had acted to her detriment in reliance on Frank's promise.
For an assurance to amount to an effective promise, it is necessary that a reasonable man would have taken it as such. The case discussed in our previous blogpost, James v James [2018] EWHC 43 (Ch), was approvingly cited by Mr Justice Birss as precedent for mere expressions of intent not being equivalent to effective assurance.
Mr Justice Birss held that this standard had been met, with Frank's assurances not being "idle or casual remarks" but "were made in a manner in which it was intended Lucy would take seriously – to continue her commitment to the farm, to continue to work hard and to accept the wages and hours she was working".
Lucy was held to have suffered a clear detriment. Again, unlike in James v James, Lucy was not merely doing hard work for long hours and low wages. She was, according to accepted expert evidence, working for less than ordinary agricultural workers.
Taking account of the fact that Lucy had never been promised the whole £2.5 million farm, Mr Justice Birss awarded Lucy a lump sum of £1.17 million, derived from the value of the farmland and farmbuildings, minus the farmhouse and a portion of the land. Although the starting position was to attempt to compensate Lucy with what she had been promised (a dairy farm), various considerations meant it was necessary to instead compensate her reliance loss.
As the farmhouse was Jane's home, Mr Justice Birss did not wish to force her to move. Further, whilst the "fight in the milking parlour" had not impacted Lucy's earlier detrimental reliance, it had led to the end of the farm's viable dairy business. As such, it did impact what she could receive.
Tags: farm, inheritance, property, Proprietary estoppel
Trackback from your site.