Who is entitled to dispute a Will?
Our specialist contentious trust and probate team regularly come across frequently asked questions regarding disputing a Will, one of the most common initial questions we receive is – do I have any legal right to dispute a Will? This blog aims to clarify who can dispute a Will in more detail. 
Who has a legal right to challenge a Will? 
When considering who can dispute a Will, many people assume it is only close relatives, such as siblings, parents and spouses that can do so. 
A fact that surprises many people is, in theory – anyone can contest a Will that may be a residuary beneficiary – even if they don't appear to have any entitlement to benefit initially. 
Challenging a Will, however, is not a decision that should be taken without careful consideration and a valid reason for doing so. There are certain grounds you can contest a Will based on,  one of which is if a person believes a Will to be invalid. 
To show a Will is invalid, you must be able to prove one of the following: 
The Will is fraudulent and the signature forged 

 
The Testator (the person who the Will belongs to) had a lack of mental capacity at the time of signing the Will 
The Testator was unduly influenced or was coerced into making the Will 
The Will did not comply with Section 9 of the Wills Act (1837) and did not meet some or all of the requirements (i.e., was not signed by the Testator, the Testator was not aware or intending to sign a Will, there were not two independent witnesses present when the Testator signed the Will and/or the witnesses did not sign the Will too).
Another reason why someone could challenge a Will (or dispute who inherited under the Intestacy Rules if a Will was not made) is if the Testator had not made reasonable financial provision for them in the Will. 
The only people that may be able to dispute a Will on the grounds they were not financially provided for, are those who can prove they were financially dependent upon the Testator and no financial provision was made for them in the Will. These claims are made under the Inheritance (Provision for Family and Dependants) Act 1975. 
Usually, the people eligible to make a claim under this act are spouses, civil partners, cohabitees that had lived together for over 2 years, children and in some situations, other people who are able to prove they were financially supported by the person before they passed away. 
What to do if you believe you are eligible to contest a Will
Considering disputing a Will can be overwhelming, adding more distress to an already upsetting time. We always recommend, even if you think you are 100% sure you have a right to dispute a Will, to seek independent legal advice first, to gain confirmation as to whether you are legally entitled to challenge the Will.
Initial legal advice will also provide some guidance regarding the likely outcome of bringing a claim and what steps you need to take next. This will provide you with a realistic outlook on your case, so you can make an informed decision on whether you wish to pursue the matter further and if so, what you need to do next. 
If you are seeking further advice on disputing a Will, please speak to our specialist contentious trust and probate team on 0161 427 0084 (Marple Bridge) or 01484 442 700 (Holmfirth) or email info@bridgelawsolicitors.co.uk. 
Written by Zoe Bancroft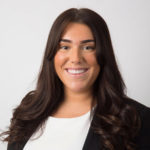 contentious probate, Dispute Management, Dispute Resolution, Litigation, Probate, Probate dispute, Will dispute