An insight into training to become a solicitor  
Our Associate Solicitor, Zoe Bancroft completed her training contact on the 6th January 2022 and was officially admitted as a solicitor on the 1st February 2022. In this blog, Zoe provides an insight into why she chose to pursue a career in law, what her route to becoming a solicitor was like and her advice to others currently thinking about or training to become a solicitor. 
Why I chose to become a solicitor 
I was interested in law from a young age. I found an opportunity to shadow barristers during school holidays. Gaining an inside view of what a legal career was like, whilst still at an age where we often don't seriously consider what careers we want to pursue, was a huge factor in what drove me to choose a career in law. I was amazed by how fast-paced the environment was, the interesting cases and how legal professionals help people through some of the most stressful periods in their lives. 
My route into a career in law 
As most people can appreciate, deciding your career path at the ages of 16-18 is very difficult. Despite still being interested in the law, I studied English Literature at university. I graduated in 2016 from the University of Leeds with a degree in English Literature and immediately decided to pursue my legal career given this is what I found most interesting. Although a degree in English nurtured some of the skills I use in my legal career, I knew I wanted to be in the legal industry.  
I started a law conversion course to gain my Graduate Diploma in Law (GDL) at BPP Law School in Manchester, which I completed in 2017. 
Determined to move forward with my career and gain as much experience as possible, I started my first legal role alongside my GDL at a personal injury firm, working in the employer's liability department. This sparked my dream of becoming a litigation solicitor. I knew I wanted to be working on dispute cases on a bigger scale, across a wider range of personal and commercial matters. 
I then went on to work at Manchester city centre firm, JMW Solicitors, in their regulatory department for a short period before accepting a Paralegal role here at Bridge Law in 2018. From my first day here, I was in at the deep end and got the opportunity to work on a variety of cases. The practical real-life experience I gained from this has been invaluable.
During my time as a paralegal here, I completed my Legal Practice Course at the University of Law, which ended in 2019. Shortly afterwards, I was offered a training contract which I immediately accepted.  
As part of my role as a trainee solicitor, I completed the compulsory final part of a training contract, the Professional Skills Course (PSC) which I studied at BPP University. 
Now, thanks to gaining years of legal experience both as a paralegal and a trainee solicitor, despite being newly qualified, I have the confidence to apply my knowledge. The years of practical experience I have acquired alongside my studies also gives clients and my team the confidence to trust my ability – so to anyone considering a career in law, I would highly recommend gaining as much in-practice experience as you can.   
My favourite part of being a solicitor and what I plan to specialise in 
My initial love for the legal industry began way back when I was shadowing barristers and is now the reason I love what I do today – because no day is ever the same and we have the ability to help clients at a time when they need it most. 
I work with clients on many different types of cases, from small claims, corporate law and contentious probate matters to larger-scale personal and commercial disputes. I enjoy working on such a wide range of cases.  However, I am interested in developing a specialism in contentious trusts and probate and property litigation, which often go hand in hand with one another. These areas of law are interesting due to their complexity and it is rewarding to help clients resolve such complicated and emotionally distressing cases so they can move forward with their lives. 
Advice to others considering becoming or training to be a solicitor 
Gain experience – The experience I got from being a paralegal was invaluable to me. Practical experience gives you various advantages, such as finding it easier to get a permanent role as a solicitor after qualifying, building your own and others confidence in your ability and even helping you through your studies,  as you'll be gaining knowledge and practical experience every day that you can apply to your university work. 
Stay on top of your university work and your training diary once you start your training contract. This saves so much time and stress and helps you maintain a work-life balance throughout. 
Don't be afraid to ask for help, advice or knowledge from your colleagues, supervisors and lecturers! As a trainee, you've got the opportunity to absorb so much useful information and insight from your supervisors so definitely take advantage of the time you have with them – it will help you in your career both now and in the long-term. 
Written by Zoe Bancroft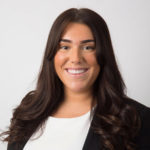 contentious probate, Contentious trust and probate, Dispute Resolution, Law Careers, Legal careers, Litigation Solicitor