Divorce and Inheritance Issues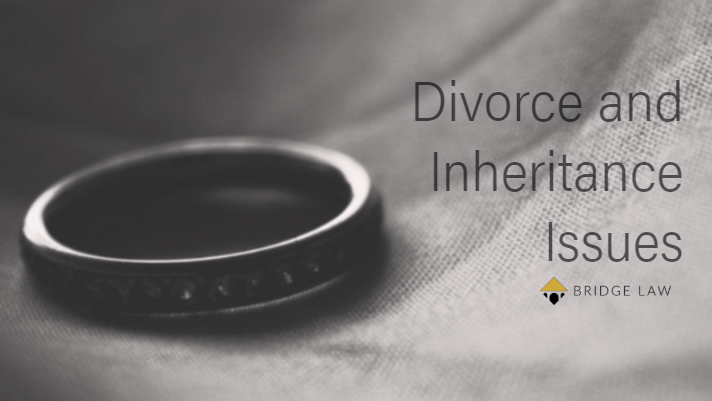 Everyone should have a Will but you may ask, why is it important when divorcing?
Not least, if you are no longer in a relationship do you want your ex to receive all your worldly goods if you pass away.  You may think you are fit and well and the risk is small, but nobody knows what is around the corner and for a relatively low cost you can take away the risk of this happening.  If you are married and have made a Will, you will likely have appointed your ex as executor and beneficiary, this will remain in place until you have your Decree Absolute, which will take at least a few months.  If you have not made a Will, your ex will take all, or the majority of your estate under intestacy rules if you pass away before Decree Absolute.
You may have children with your ex and often also to a current partner, you may wish to make sure that they would benefit and may also wish to appoint someone to be their guardian if for example the other parent is abusive and unsuitable to care for them.
If you have a jointly owned house, your ex may get your share if you pass away even if you have made a Will unless you also sever the joint tenancy.  This is something that can be dealt with alongside a Will or linked to family advice.
You may have a pension, which could have a substantial death benefit.  You may be able to nominate this to be paid to someone other than your ex on your death through the pension provider.
When you do divorce and obtain the Decree Absolute, any appointment in a Will as executor or gift to your ex will not now be effective meaning you should make a new Will.
Our Specialist Wills and Probate and Family Law teams can advise and assist with these and other issues, which may arise.  If you need any help, please contact us on info@bridgelawsolicitors.co.uk or call us on 01484 442 700.
Written by Carol-Anne Baker